Is it Safe to Travel Cancun in 2020?
When you heard Cancun, it's the place of party destination for American students, especially in sprig. This place is situated in the gateway of Maya Riviera, and it also cascaded with beach resorts of relics and Maya ruins. It is the born place for resorts in 1970s, for this people are heading towards Cancun. There are so many stunning resort and beaches you can found here. In this place, there is not that much security over here, that's why people will found unsafe here. We will brief is it safe to travel Cancun right now.
In this article, we are going to tell each and everything about Cancun place, whether it is safe for people those you're traveling and we will tell where to stay or where not.
Is it Safe to Travel Cancun right now?
Firstly, this is the popular destinations for Mexican and American people because this place set on Caribbean coast, this place offers gorgeous beaches, round sunshine, and nature at its best. That's why people will fall suddenly looking at the place and recently the U. S. Department has made a decision for the Mexico traveling department, because people doing annoying things there. They also advise for Cancun beach destinations.
Recently, Cancun faces a warning from US department, due to rival gangs, robbery and also some reports say tourists are sickened after they are drinking in Cancun's Hotel. So, be careful and carry precautionary measures while going there.
Precautionary Measures
Maintain common sense
Be aware of surroundings
Make sure your wallet and valuable kits are in safe
Don't drink and walk down in the streets
Why I am telling you again and again because in Mexico scams are heavier. When I went there, I have lost cash from cash machines and this is the top scams that will happen in Mexico.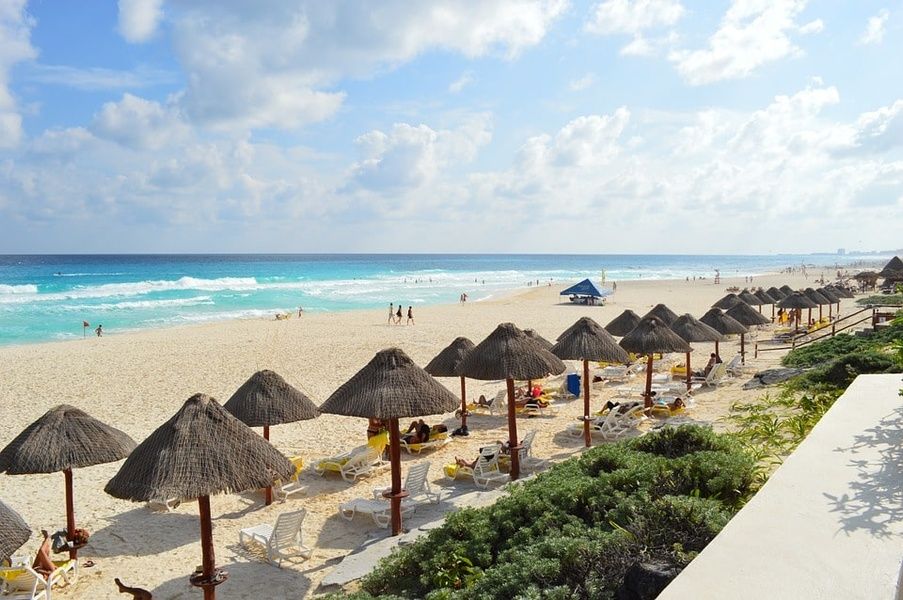 Taxis
While you reached there, first you have to book taxis, there are lots of taxis you can found, make sure that book taxi with normal prices, once if you entered a taxi you can't skip the taxi.
Currency Exchange
When it comes to currency you have to do lots of homework and research has to be. Because if you're a first-time visitor to this place you don't know how to spend and what currency they are using.  Some hotels will accept USD and some hotel they don't they will use Mexican Pesos, that is the currency of Mexico.
Lastly, whenever you go for Cancun use this tips that will be helpful to you and hope you get a useful information on is it safe to travel Cancun, and hope we covered the topic as its best. Thanks for reading our article.